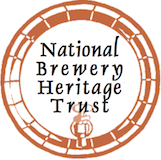 The National Brewery Heritage Trust (NBHT) is having its formal launch with a reception at the National Brewing Centre in Burton upon Trent on 8 October at 11.30am for a 12.00 start.
The NBHT supports the work of the museum at the National Brewing Centre, its collections and to advance the education of the public in the history and heritage of brewing.
The group was initially formed following the closure of the then Coors Visitor Centre in 2008.
The NBHT is an independent not for profit charity comprising a small group of unpaid trust directors chaired by Keith Norris.
The NBHT seeks to broaden the scope of the museum's collections, and ensure that historical brewing records and artefacts from across the United Kingdom are preserved.
The NBHT's ambition is to fund exhibitions, acquisitions and development of the NBC's facilities by encouraging individual and corporate membership of the trust.
NBHT Chairman Keith Norris said: "This is a defining land mark in the development of the working group culminating in the successful registration as the National Brewery Heritage Trust."
"This not only enhances the prestige of the centre but will enable us to accept charitable donations in order to expand and renovate the existing collection. We will also be able to bid for funding to support major development projects."
Invited guests include: The Mayor of East Staffordshire, Deputy Lord Lieutenant of Staffordshire, senior executives from the brewing industry and its trade associations as well as leaders of local industry and commerce.
NBHT Chairman Keith Norris will open the proceedings and outline the aims of the Trust.
Jonathan Neame Chief Executive of brewer Shepherd Neame Limited and Chairman of the British Beer and Pub Association is the guest speaker
Former Bass/Molson Coors brewer Steve Wellington will announce the Trust's first major project.
Robin Manners former Chairman Bass Brewers Ltd & Director Bass plcand former Chairman Staffordshire Archive Trust will make the closing remarks.