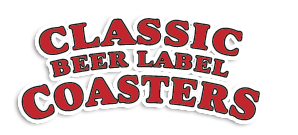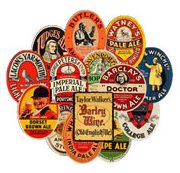 NBHT offers this special collection of over 250 pre-war beer labels with superb graphics in the form of solid highly polished laminate coasters. These coasters will enhance your bar, patio area and coffee tables. They make ideal presents for all occasions with the minimum order quantity being 4 coasters.
For an extra £2.50 you can add a solid wood composite display rack.
Click on the label collage to see the full range
Click the PDF icon to download the entire catalogue of labels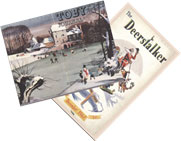 Two designs, both based on prior Christmas editions of brewing company in house magazines, will shortly be added to the On-Line Shop.
These cards will be available in different pack sizes and can be blank, printed on the inside with a standard Merry Christmas message or any other message that you specify on checkout.
Click on the Cards to see pack and print options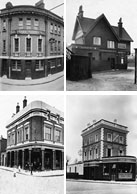 COMING SOON
To contact us with any questions about our Pub Images please email us at: pubpictures@nationalbreweryheritagetrust.co.uk


COMING SOON