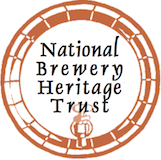 The National Brewery Heritage Trust evolved from the task group formed following the closure of the Coors Visitor Centre in June 2008.and was involved in the process to find a sustainable future for the Museum and visitor centre. This resulted in it being reopened as the National Brewery Centre in April 2010 following a long term agreement between Molson Coors and Planning Solutions Ltd.
The Trust was incorporated at Companies House in August 2011 and registered as a Charity in May 2012. The official launch of the Trust in October 2013 resulted in
36 members joining, 17 Corporate and 19 individuals.
The objectives of the Trust are:
1. To protect, preserve and expand the collection of archives, artefacts and to maintain the traditions of the Brewery Industry.
2. To increase public access and promote the impact that the Brewing Industry had on the social and economic development of the country
The Barrel Rolling World Championship first held in 1933 was reintroduced at the National Brewery Centre in 2011 following the incorporation of The Trust.
The Trust has recently agreed a contract with three partners for the digitisation of approximately 5,500 photographs and associated historical information of former Charrington Pubs. This will enable them to be accessed on line and to offer high quality copies for purchase.
The feasibility of refurbishing and opening to the public the Victorian Micro Brewery on the museum site is being evaluated.
Keith Norris Charity Chairman said: "I belief it is extremely important to preserve the heritage of brewing that dates back to 1708 when the first of 3,300 breweries opened in Burton and to celebrate the social and economic impact across the country. I would like to personally thank our members and sponsors for their support.
"However in order to achieve our aims we need to increase the number of members particularly breweries and local companies."
Membership fees are £25 for individuals and £100. Members are entitled to 20 per cent discount from purchases and functions at The National Brewery Centre excluding drinks.