Dr Harry White was confirmed as the new Chairman of the National Brewery Heritage Trust (NBHT) at its Annual General Meeting, held last week on 19 November at the National Brewery Centre (NBC), Horniglow Street, Burton.
He replaces Keith Norris who was chairman of the Trust and the working group which preceded it for seven years, who decided to step down.
Dr White praised Mr Norris for his hard work and commitment which included achieving charity status for the NBH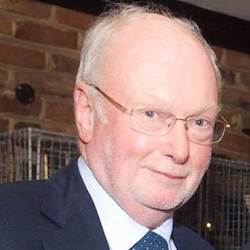 T.
NBHT Chairman Harry White said: "It is my ambition to protect the material already held in store, at the museum, adding to it whenever suitable material becomes available, and utilising it when and wherever possible to raise awareness of and interest in the rich heritage of the UK brewing industry and the special part it has played in the social and cultural history of the UK.
"We want the NBHT to broaden the scope of the museum's collections, and ensure that historical brewing records and artefacts from across the United Kingdom are preserved."
He said the NBHT's ambition is to fund exhibitions, acquisitions and development of the NBC's facilities by encouraging individual and corporate membership of the trust.
Mr Norris will remain as a trustee and will continue to champion the World Barrel Rolling Championships, in Burton, which he re-established in 2011 after an eight-year hiatus.
The NBHT was formed to support the work of the National Brewery Centre (NBC) and its collections, and to advance the education of the public in the history and heritage of brewing. It is an independent, not-for-profit, company limited by guarantee, and registered at the Charity Commission.
www.nationalbreweryheritagetrust.co.uk
Notes
Harry White, lives in Burton-on-Trent and retired from his role as Global Director of Technical Compliance with Molson Coors in Dec. 2007, after 35 years in the brewing Industry.
Contacts
Harry White: 07519102404 or fhwhite@btinternet.com
Tim Hampson 07768 614283 or Hampson.tim@gmail.com