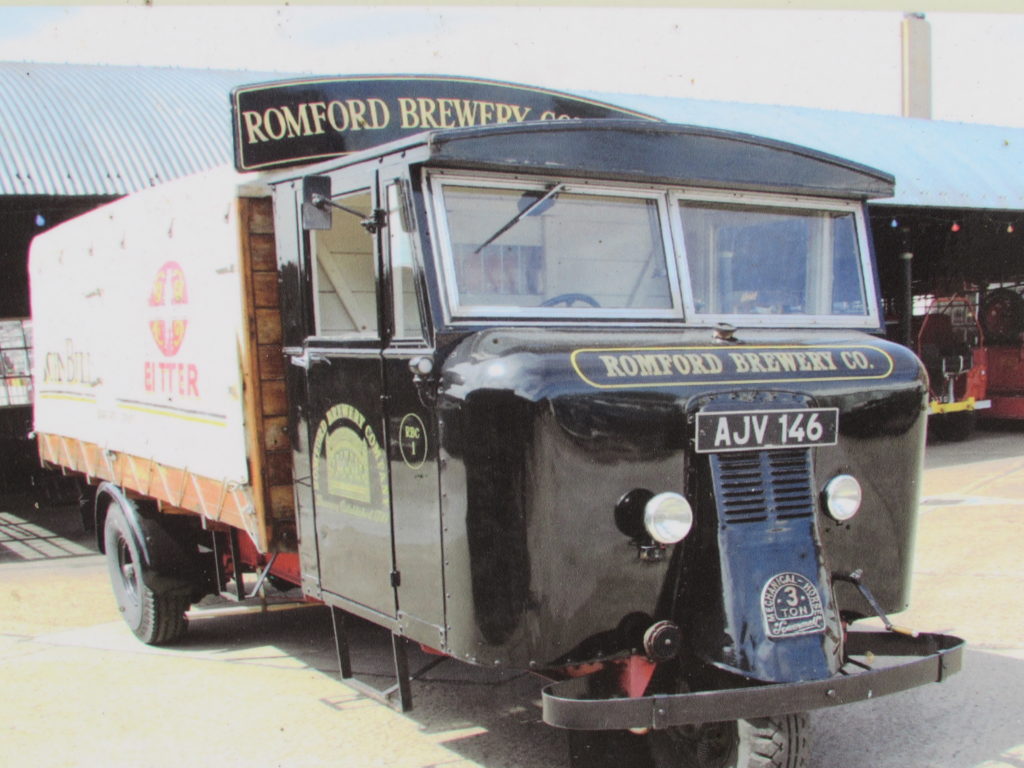 The Scammell is on display at the National Brewery Centre by courtesy of Carlsberg UK Ltd.
This Scammell Trivan was restored in the early 80s as an apprentice project in the workshops of Allied Breweries Romford Brewery. The aim was to recreate a vehicle used by Benskins Brewery in Watford in the mid 1940s. The unique design of the Scammell allows it to turn in its own length, enabling it to operate in small yards previously used by the horse drawn drays that it replaced.
The payload is 3 tonnes. It is great fun to drive and surprisingly stable on the road. With a full load, it is possible to go to full lock and do a 360 degree turn at top speed – 20 miles per hour.