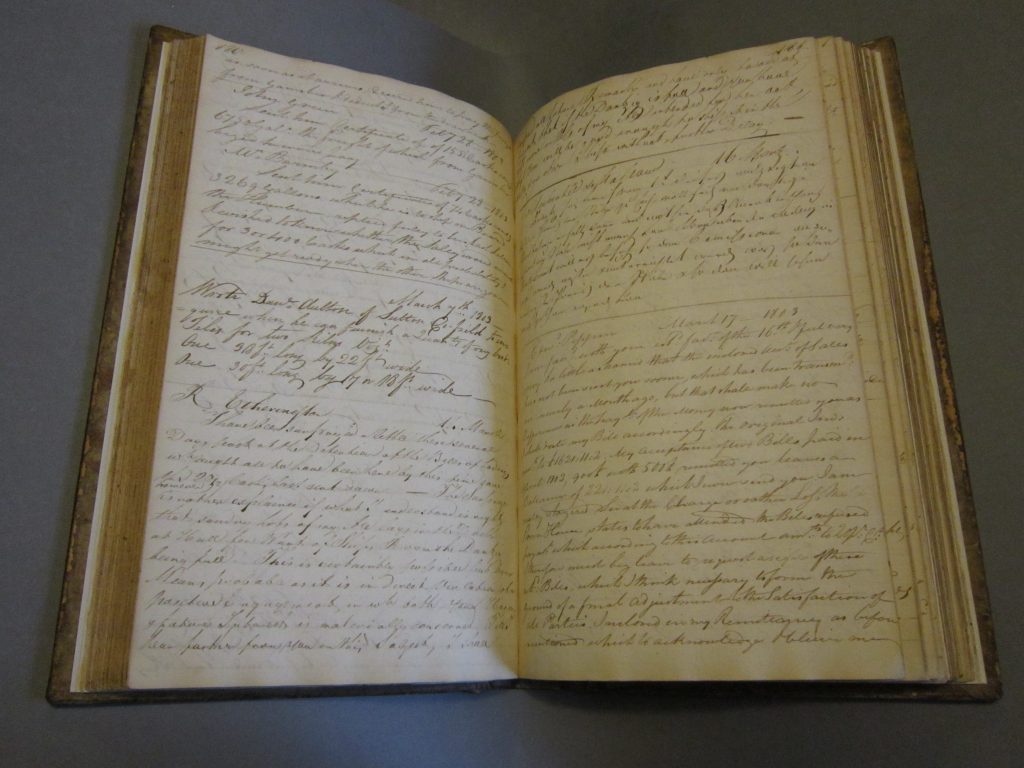 The Benjamin Wilson brewery was one of Burton on Trent's earliest commercial brewers and its rise to prominence during the 18th century was due in large measure to the part it played in developing the so called Baltic Trade for Burton's beers – which involved beer being shipped via Hull across the North Sea, to ports extending from Rotterdam, Bremen and Hamburg to Danzig, Riga and St. Petersburg.
 In 1820 the company was sold to a nephew of Benjamin Wilson; Samuel Allsopp, and Samuel Allsopp & Son went on to become one of the "big four" Burton brewing dynasties of the 19th century.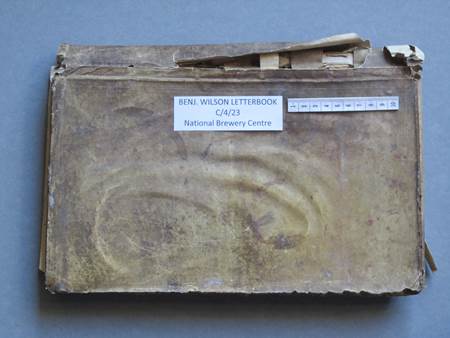 The Brewery History Society recently gifted the Trust three letter books from Benjamin Wilson dating from the late 1700's, which contain details not only relating to the Baltic trade but also of sales of Burton beer to the various ports along the eastern seaboard of North America from Boston to New Orleans.
 The Trust has had the contents of one of these books digitised prior to it being rebound, and it is now looking into the feasibility of making the digitised copy available for viewing via its website. It is hoped that the rebound book will now go on public display within the NBC.