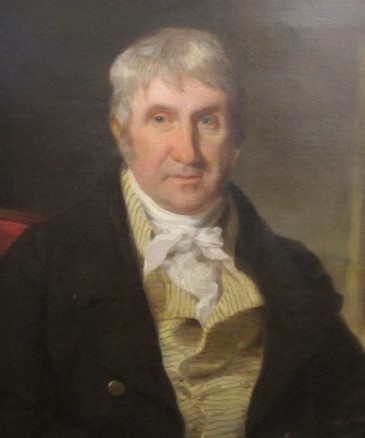 These portraits of William and Martha Worthington are believed to be the only known images of them. They were acquired by the NBHT and restored before being put on display in the National Brewery Centre museum in Burton.
 The William in one of the pictures is the eldest son of William Worthington, who founded the Worthington brewery in 1760. He took over the firm when his father died in 1800, and ran it with his wife Martha, who appears in the other portrait. He was also the grandfather of William H Worthington, the first Mayor of Burton. Martha was the daughter of Henry Evans who started brewing in Burton in the 1750's and rose to prominence as one of the town's important commercial figures.
When William married Martha, in 1791, they acquired the brewery of John Walker Wilson from Henry Evans, and in 1819, after the death of Henry Evans, they also acquired his brewery, and adopted it as their main brewery.
 The oil canvas works are attributed to painter Richard Jones, a painter of some repute of sporting subjects, and are thought to have been produced around 1820.