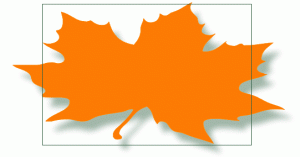 Orangeleaf Systems
Approximately 500,000 items of brewing industry–related archives and artefacts, spanning over 250 years, are held in store in Burton-on-Trent. This unique and unsurpassed collection illustrates the important roles that beer and the brewing industry have played in the UK's social, economic and technical development, and how they have helped shape the British way of life.
One of the key objectives of the National Brewery Heritage Trust (NBHT), in addition to protecting and preserving this material, and ensuring it remains intact for future generations, is to increase its public visibility and accessibility.  In part this is so as to raise interest and awareness, but primarily it is in order to facilitate education and research into the impact of beer, its production, consumption and enjoyment, on Britain's social and industrial development.
The outcomes of the project will see benefits to those seeking information about family, workplace, industrial and corporate and company history as well as providing a link into the National Curriculum at all Stages and will be developed as an on line archive that meets the National Archives statement of good practice and agreed standards so as to achieve Archive Service Accreditation.
To this end, and in conjunction with a potential supplier (Orangeleaf Systems), a 3-year project has been scoped and costed (~£50K), to produce an on-line digital catalogue, listing the entire contents of the archives and artefacts.  The project will be managed by one of the Trust's directors, with extensive experience in IT project management. The potential audience for the project is global, but it is particularly targeted at UK educational establishments (at all levels), together with historical, social and industrial research bodies.
The Trust is in the process of seeking potential sources of funding for the project. If you would like to contribute in any way please get in touch with us.